A Lucayan Archipelago and Caribbean Connection
Heraclides aristodemus ponceanus is a federally endangered butterfly in the United States. Other subspecies occur in the Bahamas, Turks & Caicos, Cuba, Hispaniola, and Puerto Rico. Many other smaller islands including Great Inagua and Mona Island offer refuge for Heraclides aristodemus species. Not much is known about their population dynamics in the Bahamian Archipelago (also known as the Lucayan Archipelago) and Caribbean Islands. They all use Amyris elemifera as a preferred host plant in tropical dry forests; however, other rutaceous plants (plants in the rue and citrus family) can serve as host plants. My research investigates mortal combat (or lack of) between native and exotic arboreal ants and Heraclides aristodemus species. Are ants a serious threat to the eggs and caterpillars of these rare butterflies?
Florida International University
11200 SW 8th Street, Miami, FL 33199
(305) 348-3415 (Plant Ecology Lab - CASE 151)
Major Advisor: Dr. Suzanne Koptur
Dissertation Committee: Dr. Bradley Bennett, Dr. Maureen Donnelly, Dr. George O'Brien, Dr. Jeffrey Wells
Labmates: Dr. Ian Jones, Andrea Salas, Maria Pimienta, Brittany Harris
Currently, my main headquarters is the Koptur Lab where I process, analyze, and write up my results from field experiments. My labmates conduct experiments and observations on plant-pollinator interactions, tritrophic relationships (plant-herbivore-insect predator), and threatened plant species conservation in south Florida in globally imperiled ecosystems (pine rocklands and subtropical dry forests).
Biscayne National Park
9700 SW 328 Street
Homestead, Florida 33033
(305) 230-1144
Elliott Key and Adams Key are my main study sites in Biscayne National Park. Ant surveys, ant-caterpillar interaction investigations, and HD video surveillance cameras recording predator activity are being conducted in the forest to quantify the effects of ants and other insect predators on citrus-feeding caterpillars including the Schaus' swallowtail. This research would not have been possible without the support from Dr. Kevin Whelan, Elsa Alvear, Shane Harrington, Vicente Martinez, and Dr. Vanessa McDonough. Dr. Kevin Whelan is the principal investigator for the "Schaus Swallowtail Butterfly Habitat Enhancement Project" in Biscayne National Park. This project is ongoing at Elliott Key and Adams Key since 2011. The project was designed to enhance the habitat of the endangered Schaus' swallowtail butterfly by restoring degraded habitat overgrown with invasive plant species within its prime territory by planting and nurturing 5,000 hostplants, mainly torchwood.
Biscayne National Park (BNP) was originally established as a monument in 1968, and then became a national park in 1980. There is limited terrestrial area in BNP with 95% of it being comprised of marine environments. The terrestrial area is comprised of a narrow strip of land on the mainland and 42 islands; the majority of which is dominated by mangrove forest (2,400 ha). Coastal hardwood hammock comprises about 723 ha (23%) of the terrestrial lands (Whelan et al., 2013). The largest island, Elliott Key is roughly 7 miles long, and nearly a mile wide with the hardwood hammock covering 68% of the area (Whelan et al., 2013). On Adams Key, hardwood hammock covers 43% of the area. Many of these keys are currently impacted by exotic, invasive plant and animal species. Approximately, 500,000 people visit BNP each year (NPS, 2015).
Works Cited
National Park Service (NPS). 2015. National Park Service Visitor Use Statistics. Available online at https://irma.nps.gov/Stats/Reports/Park/BISC. Accessed 9 September 2015.
Whelan, K. R. T., P.L. Ruiz, R.B. Shamblin, P.A. Houle, M.S. Ross, A.J. Atkinson, J.M. Patterson, and J. Alonso. 2013. Biscayne National Park Vegetation Map Project. Natural Resource Technical Report. NPS/SFCN/NRTR – 2013/774. National Park Service, Fort Collins, Colorado.
(Dominican Republic and Haiti)
Map Credit: https://simple.wikipedia.org/wiki/Hispaniola
Dr. Rafael Ma. Moscoso National Botanical Garden
Jardín Botánico Nacional
Av. República de Colombia, Esq. Av. Los Próceres, en los Jardines del Norte, Sector Altos de Galá, Santo Domingo, Distrito Nacional.
(809) 385-2611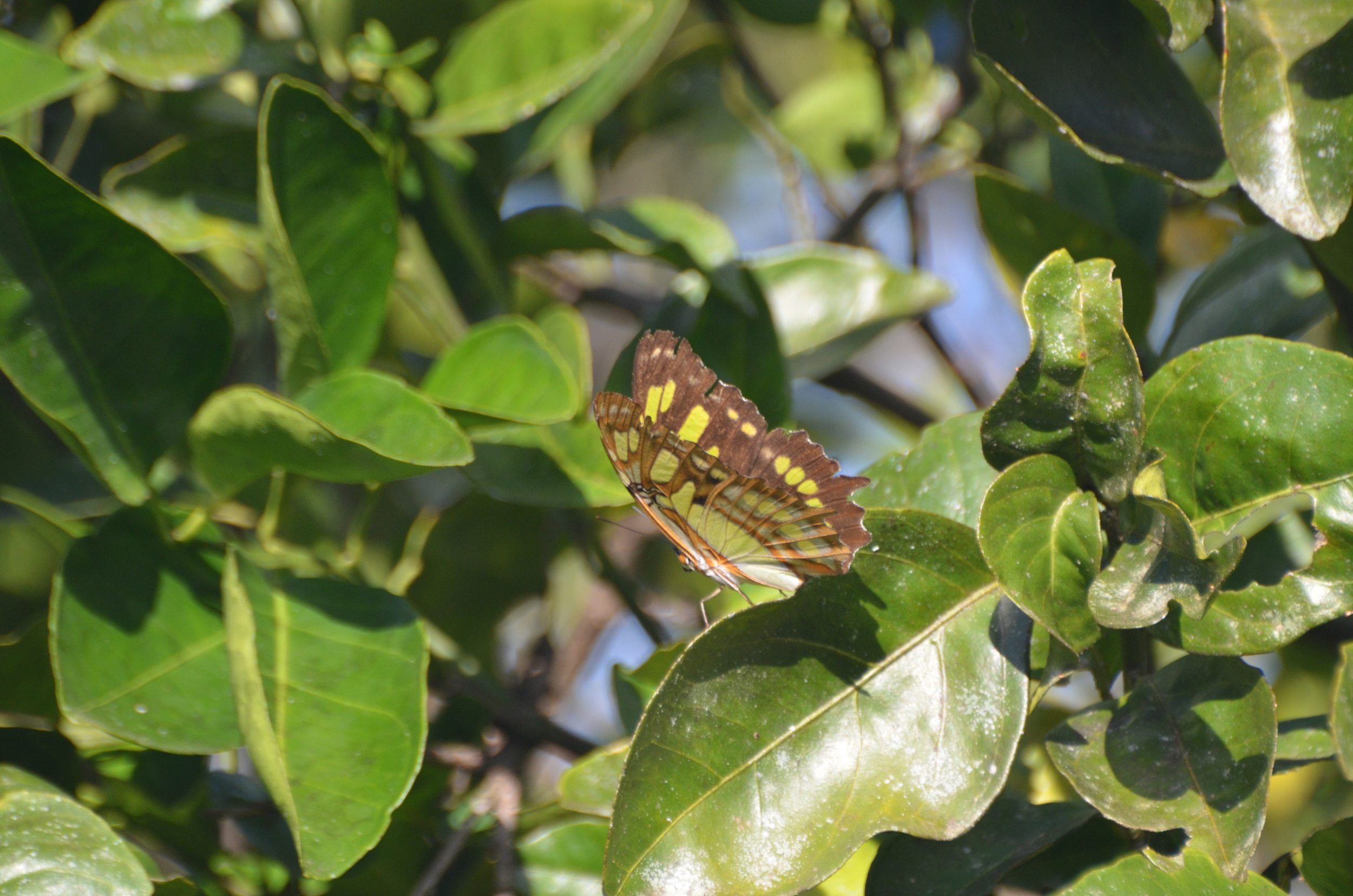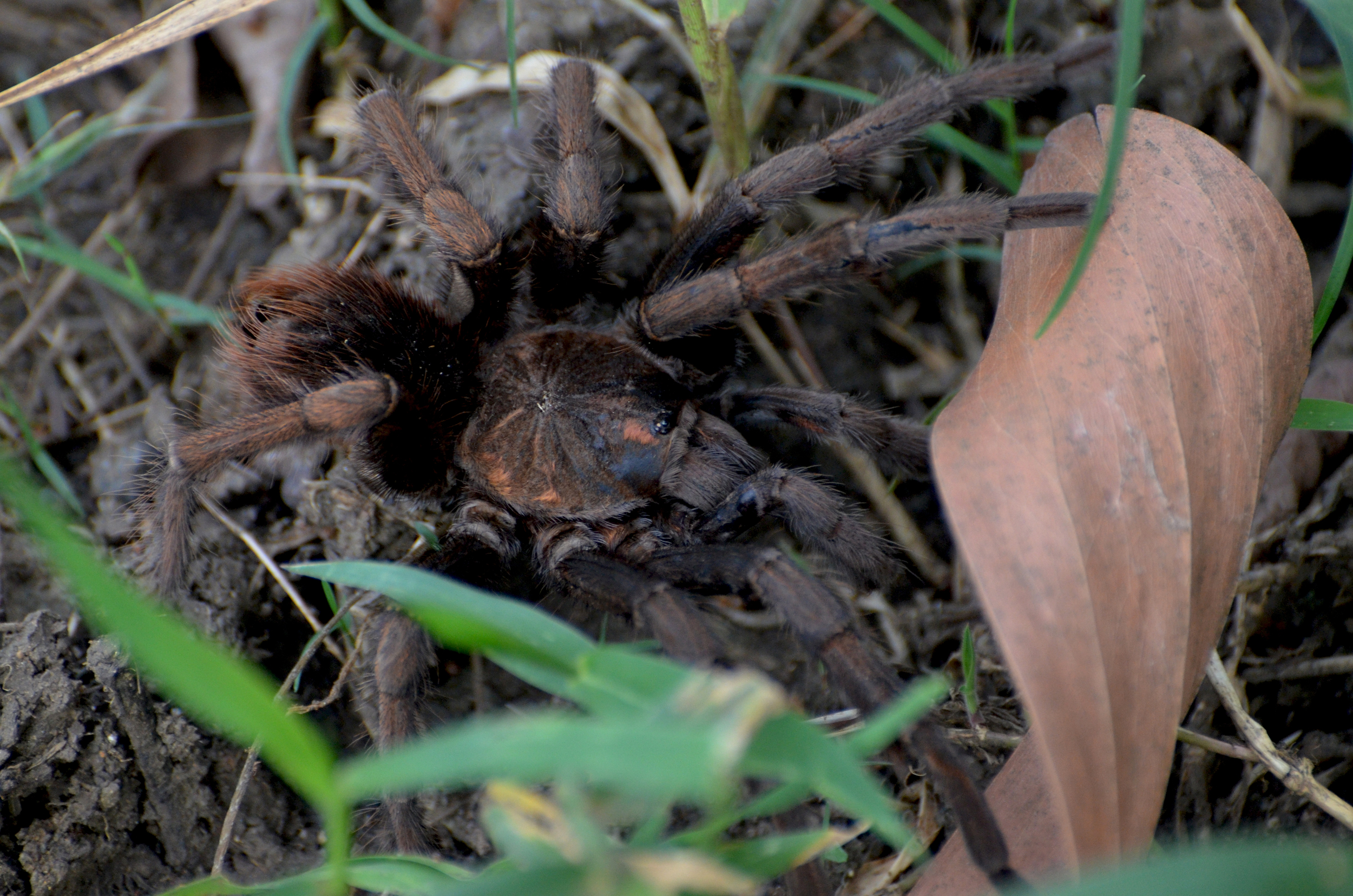 Heraclides aristodemus aristodemus inhabits tropical dry forest in the Dominican Republic. They might still occur in Haiti; however, that is probably dependent on the extent and connectivity of tropical dry forest patches there. The Dominican Republic is a consequential study site because there are large patches of tropical dry forest to explore with ample amounts of host plants (Amyris elemifera and closely related species). The graceful twig ant (Pseudomyrmex gracilis) has been identified in the Dominican Republic and Haiti; although, information regarding the degree of damage this ant species has inflicted on native fauna is minimal.
Map credit: Torres-Valcárcel, Á., Harbor, J., González-Avilés, C., and Torres-Valcárcel, A. 2014. Impacts of urban development on precipitation in the tropical maritime climate of Puerto Rico. Climate, 2(2): 47-77.
Guánica Dry Forest Reserve in Puerto Rico
Guánica, 00653, Puerto Rico
The Guánica State Forest is a subtropical dry forest located in southwest Puerto Rico. The area was designated as a forest reserve in 1919 and a United Nations Biosphere Reserve in 1981. Heraclides aristodemus aristodemus inhabits the reserve and is relatively common during the wet season. The graceful twig ant (Pseudomyrmex gracilis) has not been identified in this area. Is there a correlation between Heraclides aristodemus aristodemus population size and habitat size, density of host plants, abundance of exotic predators, frequency of mosquito spraying, climate change, or combinations of some or all of the factors? What we do know is that the populations of Heraclides aristodemus species are greater outside of the Florida Keys. How so?
Map Credit: https://www.lib.utexas.edu/maps/americas/cuba_land_1977
Heraclides aristodemus temenes inhabits tropical dry forest in Cuba, which is the largest island in the Caribbean and Greater Antilles. The largest extent of intact dry forest habitat occurs here. Development for agricultural, industrial, and residential purposes resulted in deforestation of the land; consequently, after the Cuban socialist revolution shifted the political regime to a nationalist country, deforestation declined and was eventually reversed. Overall, deforestation has been less deleterious to dry forest ecosystems in Cuba in relation to other Greater Antillean islands because there are fewer people per square mile and lower demands to extract and export natural resources. Cuba is the ideal island to study and compare/contrast rare species congener ecology in the Florida Keys, Lucayan Archipelago, and other Caribbean islands. Is Cuba a sanctuary for imperiled insect subspecies on the brink of extinction in nearby islands?
Cuba, la perla del Caribe